Save
Save
Save
Save
What is Spiritual Renewal Counseling?
Spiritual Renewal Counseling in Orange County is a inner-healing and soul freeing session that focuses on getting to the root of the things hindering your personal connection with God and others.
Holy Spirit tailors the session to meet your deepest needs for spiritual growth, restoration of soul and healing in your body, mind and heart. I will help you make a connection to Holy Spirit, so that you can hear God for yourself and see what's going on in you. God uses your mind to show you things.
A spiritual renewal session glorifies God because it focuses on God and His power rather than on demonic forces. Quite simply, it works because it creates an encounter with Jesus – and no one has ever walked away from an encounter with Jesus unchanged!
Be prepared to spend about 2 1/2 hours with me to complete the process. 1 or 2 additional sessions may be desired.
Based on our session, I will write you a letter from Jesus, including scripture and additional prophetic insight.
A Spiritual Renewal Session –
Is simple, gentle, peaceful, Holy-Spirit led, and effective.
Helps find root issues within minutes instead of years.
Relies on the counsel of the Holy Spirit. 1 John 2:27
Helps heal your relationship with God and to enable you to fulfill your God-given destiny and purpose.
Is designed for all those seeking freedom, both Christians and non-Christians.
Do I Need Spiritual Renewal Counseling?
Do you feel distant from God and desire Him to speak personally to you?
Do you need inner healing from past relationships?
Have you lost spiritual purpose or vision?
Do you feel stuck or feel like something is holding you back from your destiny?
Do you think that fear and/or lies may keeping you from moving forward?
Do you have wounds that you received in childhood that still create problems for you today?
Do you have issues with suicidal thoughts, fear, depression, anxiety, anger, addictions, hearing voices, sexual sin, bi-polar disorder, hatred, self-hatred, or a medical condition for which the doctors have not been able to find a cure?
Are you suffering from post traumatic stress disorder (including those who have served or are currently serving in the military)?
Have you ever put up walls to protect yourself from others and/or pain?
If you can answer "yes" to any of these questions, I suggest that you consider a spiritual renewal counseling session to receive freedom and healing in these areas.
How to Make an Appointment
Download the Spiritual Renewal Counseling Form Here. Fill it out and bring it to your appointment or e-mail it back to me at: lifeinthespirit.co@gmail.com  Once I receive your paperwork, I will call you to make an appointment. If you have any questions, please feel free to contact me at (949) 444-4827Sav
SSavSavSSave
Save
Donations Welcome
Click below to donate to Spiritual Renewal Counseling
Donations
Life in the Spirit receives donations in recognition of the value of the time spent ministering to you. People often ask me what amount they should give. Please give $75.00 or more to support the spiritual renewal counseling ministry and the valuable work hours given. – 4 to 5 hours per person. I trust that Holy Spirit will guide you in your giving. Anything given over $75.00 will be applied to the scholarship fund for this service and used for those in need of financial assistance. If you are one who needs scholarship assistance, check with me to see if there are funds any available.
Save
I think a spiritual renewal session is best done in person, but If this kind of spiritual counseling is not available in your area, I am available meet with you via satellite or phone.
SaveSaveSave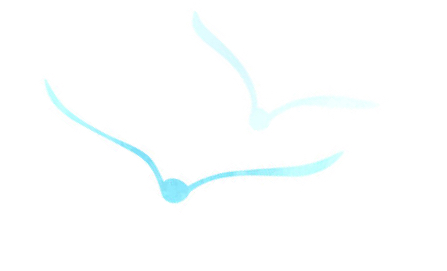 Save
Save
I received training through God, Bethel Church and Celebration Supernatural School of Ministry.