Have You Ever Wondered, "Is soaking Prayer Biblical?"
Allow me help you answer that question. The word "soaking" is not in the bible. But the concept of soaking is.
Soaking Prayer is simply a word used to describe the practice of prolonged rest in the presence of God.
So, is soaking prayer biblical? Absolutely!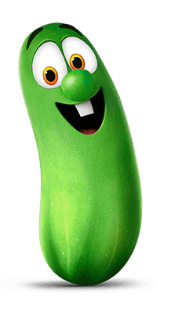 The definition of soaking is to be filled, receive, bask, drench, immerse, saturate, wash, marinate, listen, take in, and rest in God's presence.
To better answer the question, is soaking prayer biblical?, let's use the analogy of a cucumber.
The experience of (soaking) is similar to the process of becoming a pickle.
The cucumber seed is planted, watered & nurtured. Overtime a cucumber grows on the vine.
Like our friend Larry, it's fresh and green and full of life. It's flesh ( the soul ) is a little tough, but inside ( the spirit ) it's soft, pliable and full of good seed.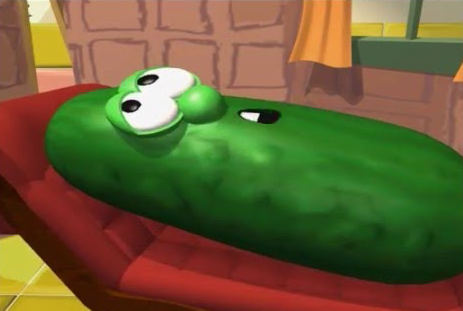 When you marinate a cucumber in vinegar and oil (the presence of God), a transformation occurs.
It's still a pickle, but it becomes more vibrant, taking on the flavor and the fragrance of God!
It's simply impossible to soak in God's presence and not be transformed into the likeness of Jesus.
Biblical Soaking. Psalm 23
Did David ( a man after God's own heart ) Practice Soaking Prayer? Oh Yes, I Believe He Did! 
Let's take a look at His experience with God in Psalm 23.
23 The Lord is my Shepherd [to feed, to guide and to shield me],
I shall not want. When you realize Jesus meets your every need, He is all you will ever long for.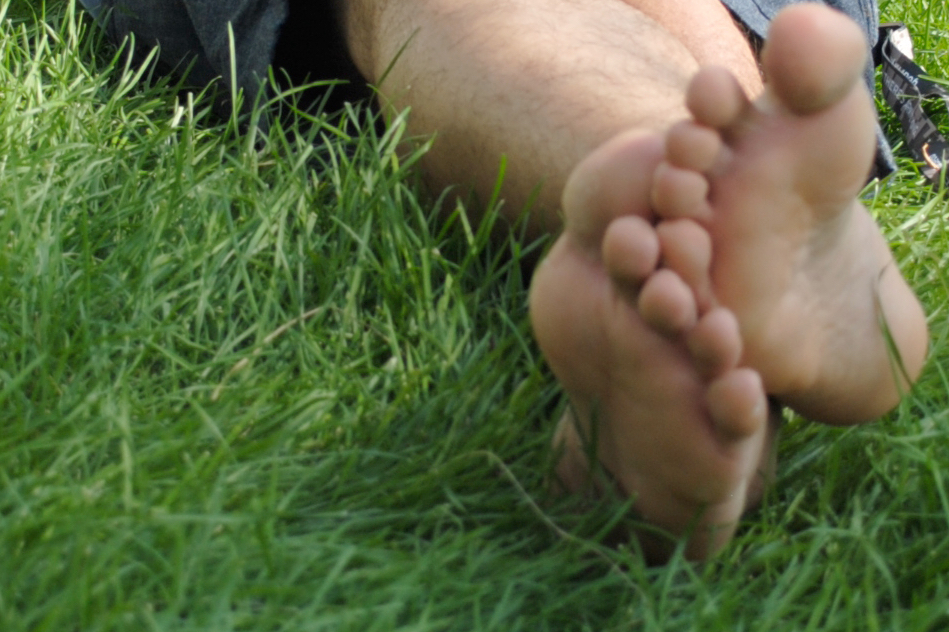 2 He makes me lie down in green pastures; Here, God literally places David in a position to receive His rest. I can just see David lying in the meadow with the weighty presence of God so strong upon him that he can hardly move. So heavy that he feels as though God has made him to lie down. I have personally experienced this when I lie down and soak in the presence of God.

He leads me beside the still and quiet waters. A gift of the presence of the Lord. His supernatural peace comes upon us to quiet our minds and calm our souls.

3 He refreshes and restores my soul (life); Restoration, refreshment and renewal is always the result of soaking with God.
He leads me in the paths of righteousness for His name's sake. When we are quiet, God can speak. As we rest and wait on the Lord He often gives us Godly knowledge, wisdom or direction.

4 Even though I walk through the [sunless] valley of the shadow of death, Even when your walking through a dark season the reality is that death is only a shadow for a Christian.
I fear no evil, for You are with me; Perfect love casts out fear. Instead of fear we have joy because Christ lives in us.
Your rod [to protect] and Your staff [to guide], they comfort and console me. Comfort, another precious gift from the Lord.

5 You prepare a table before me in the presence of my enemies. God is laying out a feast for us in the midst of oppression and affliction.
You have anointed and refreshed my head with oil; My cup overflows. God repeatedly anoints us with the Holy Spirit so that we are overflowing and spilling out on everyone around us. Soaking is a time of saturation and infilling of the presence of God.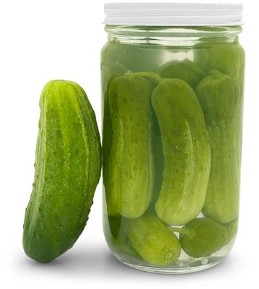 6 Surely goodness and mercy and unfailing love shall follow me all the days of my life,
And I shall dwell forever [throughout all my days] in the house and in the presence of the Lord. David had this confident resolve that God loved him and was with him at all times and forever. Experiencing God's manifest presence on a regular basis helped assure him of that truth.
 I need God's tangible presence in my life. It's not enough for me to just read about Him. I need know and encounter Him daily. I want to experience God the way David did. I won't settle for just being a sweet but mild cucumber. I must be saturated in Him and transformed into the likeness of my King. I will soak until I am a steadfast and flavorful pickle!