Arise and Shine!
My "freshwater" fish tank has been giving birth to "saltwater" sea shells! They live under and around the rocks. I've been pondering this for several weeks, feeling that there may be a prophetic message. This morning I was standing in the kitchen watching the sea shells climb up the glass and the Word of the Lord came to me:
"Arise and Shine for Your Light Has Come!" Isaiah 61:1. We were born to be the salt of the earth. Sent to bring flavor to the world. But instead we have adapted to the environment that we were placed in! God is exhorting us. "Arise and shine people of God! Stop hiding in the rocks. Come out where you can be seen and release God's Love and the Kingdom of heaven into the earth!"  Matthew 5:13-15
Update:
It's been several weeks and the sea shell creatures are multiplying! The floor and glass walls are covered with them and they have taken over the fish tank! God is calling the saints to to occupy the land that we have been placed in.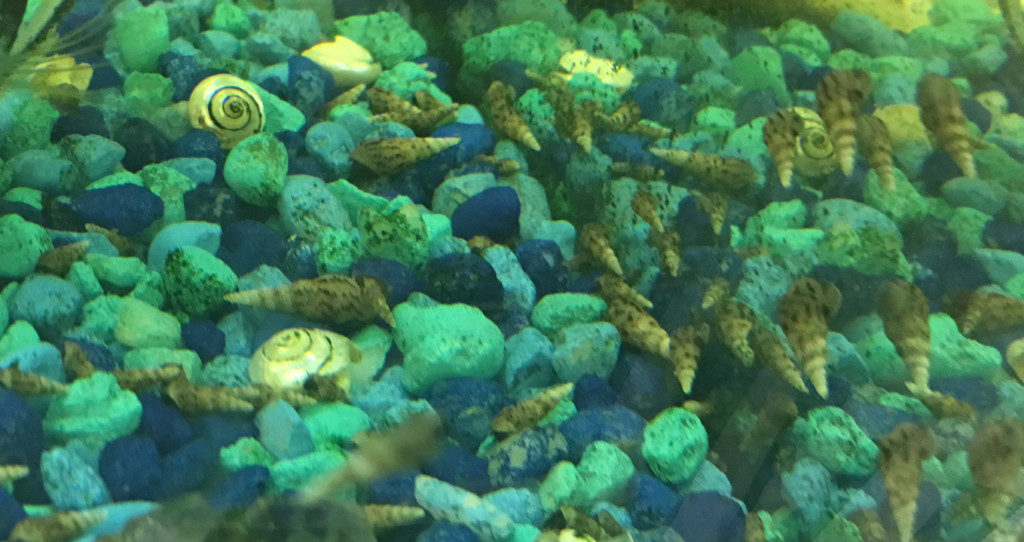 Joshua 18:3 So Joshua said to the Israelite's: "How long will you wait before you begin to take possession of the land that the LORD, the God of your ancestors, has given you?
I pray that we, the children of God will obey His instruction today. That we would arise and shine, posses the land, spread the good news, release the Kingdom of God and influence the people with His goodness. Oh Lord that you would add to our number until we have covered the face of the earth like the sand of the shores… Until the day that you return to say, " Well done! My good and faithful friends."
Save
Save